Hey everyone! Welcome to my website! This site is designed to introduce you to my world. Feel free to look around so that you can become a little more aquainted with me! I look forward to seeing all of you this summer during my performances, and I would love to hear from you!
I'll update this site frequently as I can, so make sure to check back :) :)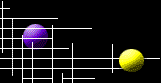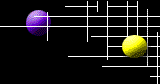 What's New?
Hello to EVERYONE!!!
So much has happened since the last update so look around at the pages.
Also, keep coming back because soon there will be audio clips of new songs that will be on the new album.
-EAJ